Speeches
"Cam's energy is infectious, his positivity is inspiring, his story is captivating."
Dream Big, Achieve More
Goal Setting, Confidence, Resilience
This is by far Cam's most popular talk. Every single one of us has a dream but too often we let our perceived realities get in the way, some of these perceptions are pretty real…but so too is having speech and physical impairments. With this topic Cam presents the audience simple…lasting…human truths and leaves the audience with steps and tools to ask themselves "Who am I not to try?" And that through trying so much more is achieved.
"As a Celebrity Speaker myself, I've certainly heard and met many incredible and talented speakers. But few are as memorable or inspiring as Cam Calkoen. Cam brings humanity and authenticity that resonates with everyone. His passion for life and his story of making the impossible possible is so inspiring that he has a true gift that needs to be shared! I wouldn't hesitate in recommending this amazing human for any event."
Carmen Vicelich, CEO and Founder at Valocity Global
Imagine if we stopped dreaming? If we stopped taking risks? If we stopped doing what's different? Or got comfortable with comfortable? Dream Big Achieve More will be the backbone to a speech tailored around your brief…resulting in a more confident, more resilient, more ambitious team.
Bend Perception and Eliminate Assumption
Diversity, Inclusion, Ordinary to Extraordinary, Embrace Vulnerability
An acceptance of diversity brings about unity. In this talk Cam uses the magic of humour and storytelling to identify why difference is a good thing and how it can be used to ignite, inspire and enhance ANY goal. As the audience journeys through Cam's speech, they single handedly experience the tools and lessons for transforming mindset…ultimately seeing opportunities that they could not see before.
"If you need someone to motivate and inspire your team then Cam is your man. Cam's energy is infectious, his positivity is inspiring, his story is captivating. Cam's message punches out a great story by a great guy which is what we need in our lives when we face a roller coaster ride of ups and downs. Cam delivers every time and teaches us to be brave, dare to be different and achieve your goals through awesomeness".
James McGhie, Managing Director at Apex General Ltd.
When the audience is inspired to dispel myths that they believe and previously tell themselves they will be able to immediately see the limitations people create within business and personal lives. This keynote will eliminate negative beliefs about 'difference' and empower your audience to celebrate and grow from adversity.
Live for Awesome
Excellence, Attitude, Giving Back
Awesomeness is one's ability to not simply survive but thrive. The very nature of aspiring to live each and every day to a personal best level and beyond one's self enables the seemingly impossible to occur. Cam demonstrates his shift in mindset from a heavy depression to a healthy obsession with excellence and the realisation that 'If it's meant to be…it's up to me'. This has resulted in Cam's biggest perceived weaknesses, the way he walks and the way he talks, becoming his biggest strengths and passport to making a world of difference.
"We are very selective in terms of who we use as presenters and speakers and we set the bar very high in terms of our expectations. Cam has consistently been the highest rated guest speaker of all the Icehouse presenters and speakers, scoring 7 out of 7 on most occasions (with 7 being 'Outstanding'). And our audiences are discerning. I cannot speak highly enough about the man Cam is, the stellar job he has done for us and the amazing impact he has had on our customers".
Elizabeth Wotherspoon, Head of Growth at The Icehouse
Through inspiring the audience to step beyond their comfort zone Cam is able to challenge the perceptions that stop us from achieving AWESOME things. Some people perceive the word AWESOME to be 'overused'…diluted. Cam puts a new, unique and hugely motivating spin that not only refreshes the word but sees even the most seasoned conference attendee embracing their awesomeness unlike ever before. In seeing that the use of words influences how we feel and therefore what we can achieve, the audience will be left feeling and believing that anything is possible.
Turning Rejection into Affection
Communication, Sales, Building the Team, Reimagine

Our success, things that people may see as 'luck' is a reflection of what we see, what we do, what we create. In this keynote Cam will take you exclusively behind the scenes of how he raised $4NZD million from a dream on a piece of paper, became one of Australasia's most frequently booked speakers, built a successful speaking business while having a 'speech impediment' and climbed the tallest freestanding mountain in the world…19,000 feet…Mt. Kilimanjaro.
"Thank you for your inspiration, thank you for your honesty and thank you for your funny and engaging storytelling. You engaged with the audience immediately, you challenged their perspective and you left them with a raft of positive reflections…if only there were more Cams in the world we would truly live in an awesome world. If you could package your energy into a jar and sell it, you would be a very, very wealthy man. Keep up the great work, it shows clearly you love what you do and people love you because of that".
Peter Pomfret, Director (Business Development) at Ironbark Events
In this keynote Cam asks the question "If we could achieve anything, what would it be? How would you feel? And what do you have to do?" Whether it's communicating, selling, building a team or reimagining what is possible, there can be moments of rejection from others and self. Cam will demonstrate how he's turned rejection into affection both for himself and when it comes to working with others. Imagine you're feeling rejected, maybe someone has physically told you THAT YOU CAN'T do that. Then imagine looking at it with a different mindset, pushing through and then turning that rejection into affection. Would anything ever stop you again? What would have you achieved? How would you feel?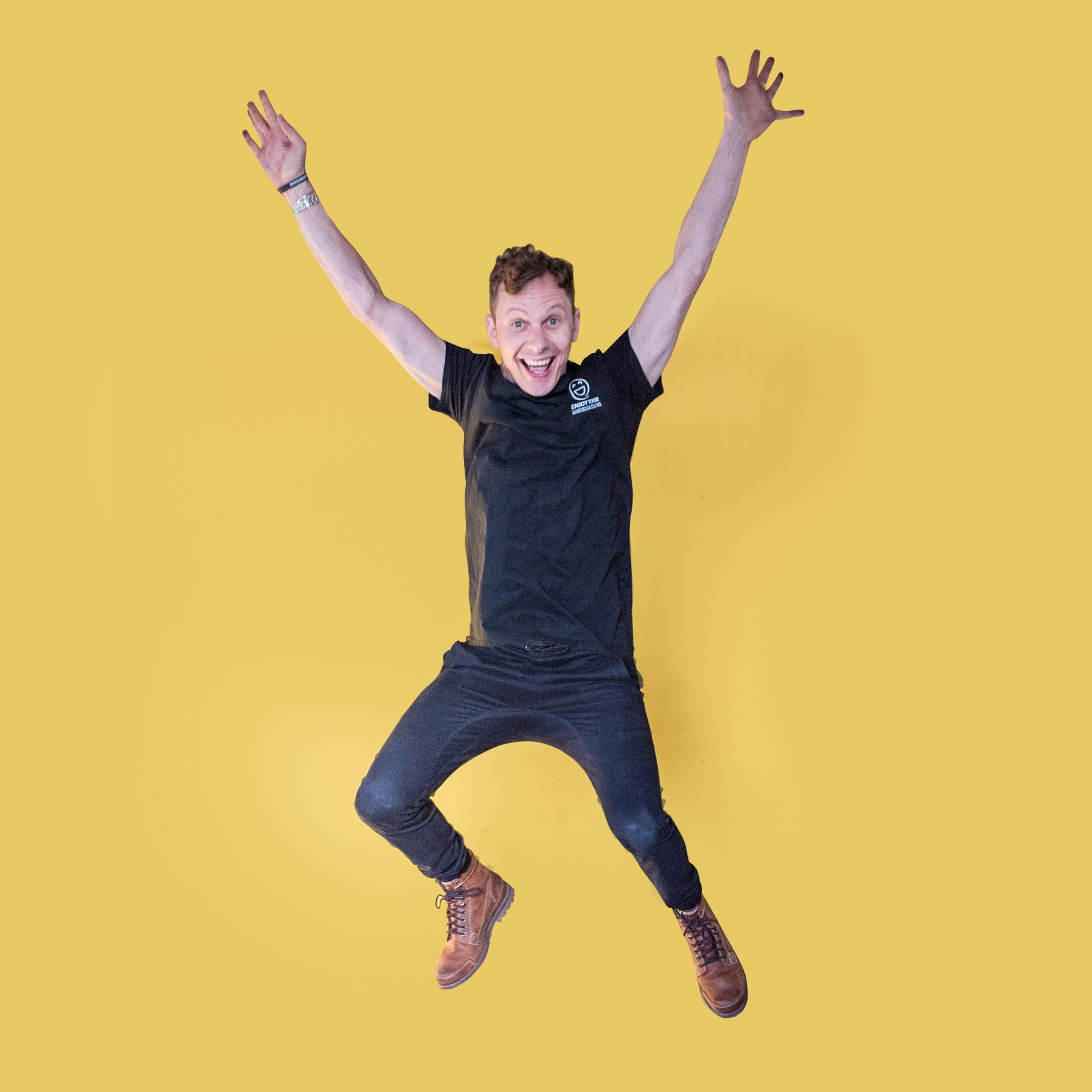 Let's Start a Conversation